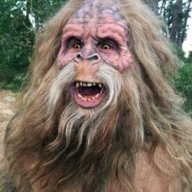 TJ Addict
Supporting Member
Joined

Feb 9, 2019
Messages

2,760
Location
I figured I would post up the history and progress of my 98 TJ.
It may be nothing more than for my own therapy.
After a trail ride January 2018, I decided it was time for an upgrade from my 95' YJ. No matter what leaf springs or shocks I put under that thing, it just rode rough.
So began the search for a TJ. I searched everywhere and looked at a lot of different TJs from stock to built. I had $7k to add to what ever I could get out of my YJ. Early in my search I found a Jeep that interested my very much but was just a tad out of budget until I sold my YJ. It took several weeks to get the YJ cleaned, smogged and sold. I assumed the Jeep I was interested in had sold by now. A week after I sold the YJ I was searching through Craigslist and noticed the add was still up, an old add but it had not been removed. So I texted the guy sure enough he still had it, Luckily the add only had a couple pics and no discription of what all the Jeep had installed. So I arranged a meeting time and made the 2.5 hour drive to look at it.
Long story short I hauled it home on a trailer And the fun began.