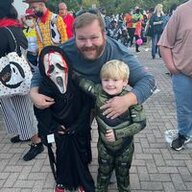 Joined

Nov 8, 2021
Messages

24
Location
Hello everyone! Google searches landed me here as this is my first Jeep!

06 rubicon with around 230k on the dash. I've tried all modes of 4WD, which work fine. When in 4 low I tried to engage the lockers to no luck.. tried moving a little.. s turns etc. nothing.. the switch has power. It lights up with the rest of the interior lights. I looked at the relays under the hood .. they seem fine.

Question.. could I have someone in the Jeep press the button and me be under with a test light on the harness looking for signal?

If not any other ideas?? Thanks so much!!