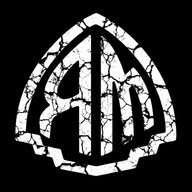 TJ Addict
Supporting Member
Joined

Nov 30, 2015
Messages

1,048
Location
All are under 16 with the youngest being just 9; was part of a social media challenge
Police have identified nineteen kids aged between 9 and 16 years old after they stole 46 cars worth more than $1.1 million - for a social media challenge.
The 20 heists, which took place in March, occurred in Forsyth County, North Carolina, with the goal of the Snapchap 'contest' being to take as many pictures with stolen cars as possible.
Police have since found 40 of the 46 stolen vehicles - which included models from Audi, Ford, Honda, Chevrolet, Lexus, and Toyota. The Winston-Salem Police Department says the vehicles were taken on joyrides mostly out of the boredom of self-isolation. However, because the kids are all minors they cannot be arrested.
All are under 16 with the youngest being just 9; was part of a social media challenge

gulfnews.com