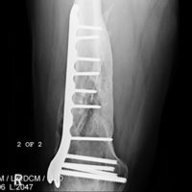 Over Analyzer Extraordinaire...............
Staff Member
Supporting Member
Joined

Dec 12, 2015
Messages

20,296
Location
1997 Jeep TJ Wrangler Supercharged w Split second FTC-1 controller.
4.0/4l60e 3.06:1 first gear
Complete PSC hydro assist kit
Hydro boost brakes
Front Solid 60/Detroit ,
Rear Currie Rock jock full float 60/ARB
-Yukon compressor under hood
Atlas 3.8 Full Skid,
Ramsey Pro9000 winch new synthetic cable.
Clayton long arm,
anti rock sway bars F/R,
fox coilovers,
Genright stretch tank.
Extreme air compressor system (tools/air up and down all 4 at once)
Genright cage,
SPod,
Adam's Drive shafts w/spares front and rear
Corbeau seat covers,
M40 speed shifter (removable reverse lockout pin)
M40 rear tub armor
5 40" BF Goodrich red label sticky KR3S on raceline monster beadlocks 5x5.5
4 37" cooper STT Pro on raceline monster beadlocks 5x5.5
Tan soft top (black is gone) Rock lights.
Very capable rig you can drive on the street. Willing to trade for 2 door JK on tons
This is the second time I have listed it. Having a hard time letting it go.
https://www.facebook.com/groups/cra...96468193996620/?sale_post_id=3196468193996620