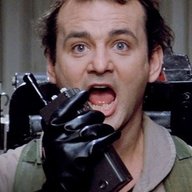 Joined

Nov 5, 2019
Messages

3
Location
Hey y'all, this story begins with a 2000 TJ Sport 4.0 that my father in law drove for about 16 years. Since then, it has sat for the last two years or so. It had an inch of water in the tub, all the tires are dry rotted beyond use, it has a circa 2002 Viper alarm system that drains the battery within 3 days of a full charge and most of the suspension looks like its garbage. The positives are: it only has 96,000 miles on it, the 4.0 still runs strong, the frame and tub don't look totally shot despite the NY winters.
As it's a bit of a family heirloom and I've always wanted at TJ, I am going to restore the old girl to her former glory. The only problem is, I have no idea where to begin. I don't have a ton of experience working on cars outside of bolt ons, lift kits and the occasional youtube truck build binge. I have a decent budget, but not nearly enough to do everything I want at once. I want to eventually build it into something more than just a Jeep to drive out onto the beach with. But I figure what better way to learn all of this than with a free Jeep.
My idea is to turn the TJ back into a reliable driver first. My thought is a complete teardown to the frame. Repair and protect the frame, repair and repaint the tub, replace the disintegrated fenders and give the engine a nice overhaul. Basically, I'd like to clean everything up, replace what needs replacing and go from there. At that time I think I'd put a lift on and 33's.
This is where I start to lose the plot and why I'm turning to this forum. My ultimate goal is a pretty stoutly built jeep with at least Dana 44s and 37s. I want to get the Jeep back on the road and driveable before I go dropping $15,000 into axles, gears, lockers, 37s and all that goes with it.
If I stick with the plan of a more cosmetic rebuild now and then moving on to a more serious build after my wallet recovers and I know that the Jeep is sound, should I get the lift kit that will eventually handle 37s? I was thinking Metalcloak 6" long arm lift but I'm open to suggestions if anyone has some. Would 33s look absolutely ridiculous or be totally impractical for a year or two with a long arm lift kit?
I also would like to eventually repower it at some point. Either a TDI or LS swap. I don't think I necessarily have to make my mind up about it now, but what should I be thinking about when getting the jeep back in running order to make a swap easier in the future?
Any and all insight anyone has as I begin to tear this thing down would be greatly appreciated. Thanks a lot!