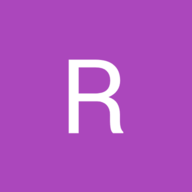 Joined

Mar 21, 2020
Messages

8
Location
Hi All, I am hopping for some advice, especially now when a lot of places are closed. My jeep tj started leaking something a couple of wks ago. At first it was just a little bit but now it is a lot. I put cardboard under it and the leak is about one foot by one foot is size. Due to the virus I really havent been driving it.
The colour of the liquid is a bit pinkish and it has a slightly oily feel to it. It seems to drip down from 2 spots. One spot seems like it is dripping from the skid plate so not really sure where that leak is coming from at all. And the other seems to be from a part that is big, probably around 10" in size and has about 5 or more bolts on it. Im not really sure if that is the part that is leaking or just where it is dripping from.
I have check the transmission fluid and it is actually a bit above max. I havent topped it up in a long time and really am not sure when it was last topped up.
I checked the oil too. It was a bit low so I topped it up but the fluid coming out is defintely not the same colour as the oil.
My rad overflow always seems to be a bit on the low side (checked it cold). The antifreeae I use is pink but the texture of the liquid on the ground defintely seems oily so I would not think it could be the rad.
When i look at the vehicle, the leaks are directly in the center, both front to back and side to side.
Here are a couple of pics. The front of the vehicle is one the right. This is taken from the passenger side, pretty much directly where the front door is.
Any suggestions would be greatly appreciated. Thank you!!!