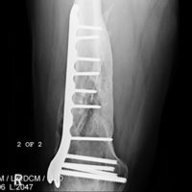 Over Analyzer Extraordinaire...............
Staff Member
Supporting Member
Joined

Dec 12, 2015
Messages

31,303
Location
One place a manual seems to do better, at least in my experience is in snow wheeling. It seems to be harder to control wheel spin when in deep snow that requires very slow tire speed. Or maybe just the guys I wheel with that have autos don't know what they are doing…. Lol.

Another over looked option is the Bronco dana20. It is driver drop and there was 4-1 gears for them, however I'm not sure on the availability as the gentleman who was making them I believe has retired. It looks like a baby atlas.

View attachment 324508
Last I knew these were like hens teeth... I honestly think it's going to come down to people buying a Midnight case & the internal parts be it stock or 4:1 gearing and doing it that way or going with a Atlas. The Hero cases are priced too high IMO.