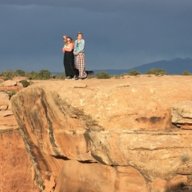 Joined

Nov 6, 2017
Messages

609
Location
That's a 2" BDS lift right? I don't think they offer a straight up 2.5", only 2" or 3" lift kits. I got about 2.5" of lift from my 2" BDS lift. Wasn't sure if this is what you meant too, or if you added 1/2" of body lift?

How do you like it? I love mine so far after 6 months. The ride is awesome with KO2 32's at 27-28 PSI. Can't imagine it any better.
I have to agree. Love my 3"BDS after 9 months. I'm about to bump to 33s and 4.56 gears. I'll see if my opinion changes much.
Sent from my iPhone using Tapatalk