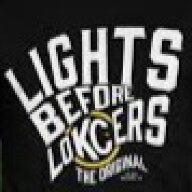 High Desert Redneck
Supporting Member
Joined

Oct 24, 2021
Messages

738
Location
I don't buy into the altitude argument for a higher gear ratio. Having driven mine in the low altitude and flat Midwest quite a bit, there was never a time I thought the gearing should be higher.
Fair enough. I can't speak to direct experience with my jeep in lowlands. About as low as I've gotten it was 2000 feet, but it did better on the highway there. In my last pickup it did fine when I was living at sea level in Louisiana. When I moved to New Mexico, it was always hunting gears.
The 4.88 regear made a huge difference for me, but I still find myself constantly downshifting on hills here in northern NM in the mountains. And that's just to maintain speed, not pass vehicles.
YMMV.