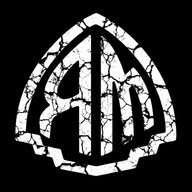 TJ Addict
Supporting Member
Joined

Nov 30, 2015
Messages

1,048
Location
"On its face, it was a major finding: Antimalarial drugs touted by the White House as possible COVID-19 treatments looked to be not just ineffective, but downright deadly.
A study published on 22 May in The Lancet
used hospital records procured by a little-known data analytics company called Surgisphere to conclude that coronavirus patients taking chloroquine or hydroxychloroquine were more likely to show an irregular heart rhythm—
a known side effect thought to be rare
—and were more likely to die in the hospital.
Within days, some large randomized trials of the drugs—the type that might prove or disprove the retrospective study's analysis—screeched to a halt.
...
the Lancet results have begun to unravel—and Surgisphere, which provided patient data for two other high-profile COVID-19 papers, has come under withering online scrutiny from researchers and amateur sleuths. They have pointed out many red flags in the Lancet paper, including the astonishing number of patients involved and details about their demographics and prescribed dosing that seem implausible.
"
Continued
https://www.sciencemag.org/news/202...papers-top-medical-journals-may-be-unraveling