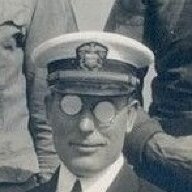 Backwoods Amateur
Supporting Member
Joined

Oct 29, 2015
Messages

6,428
Location
Must be bored now that the rain has set in for real.

What PSI do you-all run when you air down?

I have 31x10.50R15's on 7" wide wheels. The TJ weighs from 3,300 to 4,300 pounds depending on loadout. So, aired up, it's 26 to 30 psi depending on my mood, motivation and the load. Aired down, I just drop it to 8 to 9 psi and call it good. Sand, snow, washboard roads, rocks, whatever seems to need less tire pressure. Don't travel much above 25 - 30 mph aired down, and usually just crawl around at 5 mph or less. Haven't lost a bead, yet.

What'cha all do for airing down?