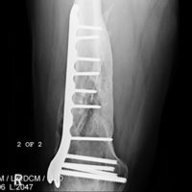 Over Analyzer Extraordinaire...............
Staff Member
Supporting Member
Joined

Dec 12, 2015
Messages

20,142
Location
This is a phrase coined by HBO from what I know or them using it the first time I ever heard it used. It's meaning is that this can be a day of celebration like you celebrate your birthday. But your Alive Day is the day you were involved in a serious accident or something where you all most died. And since you survived if you choose you celebrate that day however you want.
So onto my story:
I know I have posted about this before but each year sometimes seems different. This year has had added challenges not becasue 16 years is a special number but becasue I have become an empty nester. My little girl (not so little anymore) left for college on 10 Sept. Just like many other things in my life I was a little shocked as to how much this affected me. Can't rightly say it has anything to do with it being my Alive Day or just that I'm now alone.
So as many know 16 years ago today at around 0630 my whole life changed for me in was I couldn't imagine. While conducting operations at the East Entry Control Point on LSA Anaconda I was wounded in what the military calls a Negligent Discharge. In civilian speak that means that someone accidently fired a weapon. I was 30-40 feet in front of a building that we had a M240B (replaced the M60) machine gun on to provide covering fire if the gate was ever attacked. The M240B fires a NATO 7.62mm round (.308) that is belt fed and is used on many different configurations in our military. A soldier who wasn't trained on this weapon was trying to load it when the weapon fired 9 rounds with one striking me in the right leg approximately 1.5-2" above my knee in my thigh. The round hit my femur which shattered, severed my femoral artery & damaged my perineal nerve to my lower leg. After being transported to the CSH medical facility to try and save my leg they did a saphenous vein graft off my leg & placed a external fixature to stabilize my femur.
I was medially retired from the military on 10 June 2006 wish was just 10 days shy of me having served 28 years in the military. I faired fairly well for about the first 6 years after my discharge but then my lower right leg started to have chronic pain that was a constant thing no matter if I was standing, sitting, laying down or walking. The pain became so great that around the 8 year mark I was more or less chair bound. I fought with the VA during this time trying to get them to consider amputating my right leg. Finally in 2016 my family doctor sent me to Harbor View in Seattle. In June of 2017 I met with a doctor at the Foot and Ankle clinic who agreed to amputate my lower right leg. IMHO him doing this saved my life as my health had been on a decline and I was over weight along with high blood pressure, high cholesterol, low testosterone & taking WAY too many pain medications.
On 14 May 2018 my lower right leg was removed and within 90 days of my amputation I was off all my pain medications. I got my first prosthetic on 7 July 2018 and was walking without crutches or a cane by the end of Aug. Just from finally being active again I lost weight and all my other health issues returned to normal.
I hit some other milestones after my amputation. 2 days short of 1 year post op I got my motorcycle endorsement back, I took a motorcycle trip to SD and on the return trip came thru Cody, WY and rode Bear Tooth Pass then headed north to Glacier National Park and rode the Going to the Sun road.
This year I have been working on my Jeep doing a rebuild of it since I had built it back in 2006 but then had to park it in 2010 due to some engine issues. I hadn't been able to work on it after parking it because of my pain levels. So I'm now 16 years since my parents got that phone call at 6 AM telling them that their son had been injuried but that he was going to be okay.
This is the M240B that I was shot with
The 9 rounds laying under it.
The building that the machine gun was mounted on.
The cement barrier that I was standing next to that was suppose to help protect me from incoming fire. Doesn't help any when it's coming from behind you.
The middle divot is the round that went thru my leg.
At Madigan Army Hospital on Ft Lewis (Now Now JBLM which mean Joint Base Lewis McChord)
This is where the bullet came in the back of my leg.
The front of my leg & the exit wound is where the stitches are at.
My left leg where they took the vein out to repair the severed artery.
The inside of my right leg. The upper incision is where they repaired the artery and the lower is where they cut it to help relieve the pressure from swelling.
This is where they put a plate in my leg with 12 screws to hold my femur back together
And then the outer lower part of my right leg where they cut to help with the swelling same as the inside.
From Wikipedia: Fasciotomy or fasciectomy is a surgical procedure where the fascia is cut to relieve tension or pressure commonly to treat the resulting loss of circulation to an area of tissue or muscle. Fasciotomy is a limb-saving procedure when used to treat acute compartment syndrome.
This is a x-ray of my femur.
I've posted pictures of my motorcycle before so I won't post them again and you can see my Jeep in my build thread.
Talking about this helps deal with everything so I hope none of you mind my sharing.
Back when this happened to me I was a active member on Jeepunlimted forum, Pirate and a local forum. Within 1 day of my being wounded a friend told someone else about what had happened and that person was a member of the local forum. They posted about me being wounded and the news traveled to Jeepsunlimted and Pirate. The out pouring of well wishes and concern was amazing and when I was finally able to get online it was a great spirit booster.
Later on when I could drive my Jeep again I bought a used Currie steering that had a bad TRE. Little did I know I couldn't replace it at the time.
@mrblaine
say my post on Pirate asking about this and organized a group of people to buy me a new currectlync. This is me saying Thank You again.
I had 6 months of no weight bearing on my right leg but I didn't let that stop me from driving my TJ nor from working on it.
I know this was a long post.