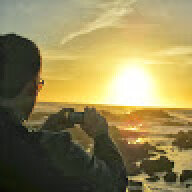 Joined

Nov 2, 2021
Messages

21
Location
Thanks for your replies on my previous post on this topic. This time, it's about the rear seat.
I've installed a subwoofer under the rear seat, mounted to the floor. So I don't want to take the back seat out for my two dogs during a multi-day road trip. What I REALLY want, is a rear seat that folds flat. Not by folding the back of the seat forward, as they all seem to do, but to have the back of the seat fold backward. Ideally, the lower part of the seat would slide forward to make room. This would keep the subwoofer protected, provide the pups more soft space, and retain the seat belt buckles in the middle for me to anchor their harnesses.
Does anyone know of such a thing? Clearly, I could build a platform out of wood and put a dog bed on it. I can probably use two dog beds that meet in the middle so I can keep the belt buckles coming up the middle. The down side is that I won't have a back seat when I get where I'm going, which I need.
Hoping for some great ideas.