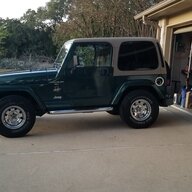 Joined

Aug 17, 2020
Messages

88
Location
Okay, my check engine light came on and shows Code PO133 indicating the Bank 1, Sensor 1
"Electrical circuit was responding slower than required for an undetermined amount of time".
In earlier posts it was found that two (2) of my o2 sensors were capped. Either by PO or very possibly OEM.
Anyway, I attached a couple of pictures so hopefully you can see what I have.
Is the 1st picture the Bank 1 Sensor 1? If not, where is it? If so that should be an easy fix as I just happen to have a NGK23122
In the 2nd picture you can see the caps/plugs that are located under the manifold. I wonder which these would be?
And in the last picture (I hope they are in order) is the last o2 sensor. This is located after the split and before the catalytic.
I appreciate any help with this as a warning light on is one of my pet peeves. I hate to drive with the check light on.