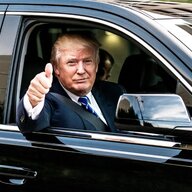 Tito's, Tacos and Trails
Supporting Member
Joined

May 27, 2019
Messages

3,106
Location
I'm unable to see pics in your attachments

- Please resend pic of the heat exchanger,

And it's location , unless you have a copyright on it

Hahaha

Great idea , hats off
Pictures work here.

There use to be a kit for installing a heat exchanger onto your rig. Really like the idea as it would be nice after a long day on a dusty trail just to rinse off.

Camping showers, horse washers and portable water heaters, propane, vehicle mounted, campfire and stovetop. Shower enclosures, privacy tents, portable toilets and complete camp bathrooms.

There use to be some write-ups on a few 4x4 sights of how to build your own.
I'm unable to see pics in your attachments

- Please resend pic of the heat exchanger,

And it's location , unless you have a copyright on it

Hahaha

Great idea , hats off
I wish I would have taken pictures as I installed it. I used a 10 plate heat exchanger mounted under the battery. I bought the braided hose from West Marine as I wanted hose that could withstand the temps. Right now I have my pump connected alligator clamps but I may mount it. I filled a ice chest with water to simulate a lake water source to do the testing. During the first few tests the water actually to HOT so I had to add a mixing valve to add cold water and now works great. I mount my connection points under the hood.
You can use this link for some info also
Then my son and nephew took the jeep to the river on the Rubicon and removed the mixing valve, then took a tarp and made a pool out of it. Then pumped cold water from the river through the system and had hot water filling the pool and making it into a Hot Tub. It did fill up higher than this picture shows. You should have the looks we got from everyone
Last edited: