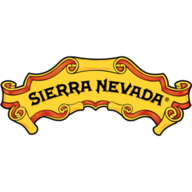 Joined

Jul 26, 2022
Messages

42
Location
Sitting around having a few cocktails on the 4th of July eventually made somebody ask my brother in law, "What are you doing with that TJ?"
"It's going to Slim's house," he replied.
This thing belonged to a mutual buddy, who half-ass lifted it, then parked it in the back 40 and it's sat for three or four years.
I had just freed up some side yard space, and was already half-way sold on a project jeep, so I said, "yeah, let's go before we have too many more."
So we jump-started it, and limped it over to my place. Hell, it was free!
Starting stats:
1997 TJ Sport
4.0, 5-Speed
250k-ish miles

New(er) radiator, heater core, and the transfer case looks like it's been pulled for some work.

3.5" Rubicon Express Lift (sketchily installed)
I wish I had pictures of it as it set, because it was pretty brutal. Covered in spider webs and tall grass. I've killed at least a half dozen black widows in/on this thing, which makes putting my hand into blind spaces pretty fun. The top was kind of intact, but tattered. Front seats are pretty trashed.
Got it into the garage, knocked some of the dust off, new battery, and passed smog here in California.
Took the gremlins out for a quick lap around the farm roads. This confirmed that my choice to bring it home was, in fact, good.