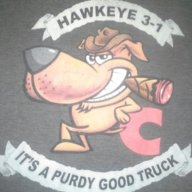 Perpetual Student of Life
Supporting Member
Price

Shipping
Location

Mason City, Iowa
Selling a black, Bestop Bikini top and corresponding windshield channel for a 1997-2002 TJ. (Pics below)
The top has been sitting in the box it came in for about nine years after I installed it once, was very "iffy" on whether I liked it, removed it after about an hour, and put it back in its box.
Windshield channel was purchased at the same time, but unfortunately I do not have the box for it. All hardware is present and it has been sitting in my storage shelf for about nine years as well. I purchased this at the same time as the bikini top.
Not looking to make a back what I purchased these for as I would just like them out of my shop. All I'm asking for either/both is you pay shipping and give me a few days to get it sent out, my zip code is 50401.
Last edited: