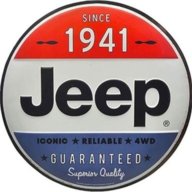 Joined

Nov 26, 2017
Messages

3,213
Location
Really is a disgrace that they weren't designed with a front solid axle.
It's appropriate considering Ferd's target demographic of soccer moms and men who prefer form to function.
Funny how the writer of the article makes it sound like solid axles are an obsolete, garbage suspension design and that the only thing keeping them alive is a bunch of old geezers clutching onto the past.
Let me introduce you to the writer: