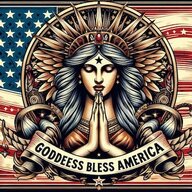 "The Veiled Male"
Supporting Member
Joined

Apr 2, 2020
Messages

13,048
Location
DVR function is very much still a thing for people who still have cable or satellite subscriptions.

Standalone DVR box like a TiVo would only be a thing if you want to record local channels through an antenna tuner like what I talked about. I refuse to pay $75/mo to stream something that's broadcast for free through the air. My uses (sports, which I only watch live) don't require a DVR so I'm not compelled to buy a box just to do that.
I never had a DVR of any kind - stopped recording stuff at the end of the VHS era. TiVo completely turned me off on the idea of the DVR - a stupid subscription service. Then I quit watching TV pretty much altogether, although I'll watch "Gold Rush" or the occasional HGTV show when wife has them up. She was out of town for a week recently - TV was never turned on. She streams a couple or three things, pays something like $20/mo.