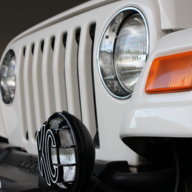 TJ Guru
Supporting Member
Joined

Jun 19, 2017
Messages

6,477
Location
I had it on a jack and lowered it to where it needed to be. But I feel like something still could've gotten bent.
The transfercase and transmission needs to be supported when you lower the skid plate. You bent the linkages when you lowered the skid without supporting the trans and case. The service manual would have saved you here; as it instructs you to support the transmissions and transfer case when lowering the skid plate.
You will have to lower it all again, supporting the trans and transfercase and unbend everything and re replicate the linkage to what the factory provided.