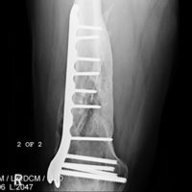 Over Analyzer Extraordinaire...............
Staff Member
Supporting Member
Joined

Dec 12, 2015
Messages

20,523
Location
I owned one of those. Bought it from a guy in Anacortes, Washington. It was his son's, who sadly enough had been killed by a drunk driver while he was changing a tire for a stranded motorist. They were built and sold to the Post office (as was mine), or to small businesses, like florists, and such. Mine had the Post Office info written in chalk inside the back hatch. Also had a wooden box where the back seat would be in a regular wagon. Ran a 223 cid straight 6, 3 on-the-tree, with overdrive, and 4.11:1 posi in a 9" rear end. Quality control wasn't the greatest, apparently. The inner door panel upholstery had the same steer heads embossed in them that the Rancheros had. Well, they were all upside-down on the passenger's door panel!
I had a 59 wagon that I bought for $100 because it wasn't running. Had newer Crager mags and nice tires on it. Fixed it in the ladies driveway and she wasn't happy with I drove away in it.