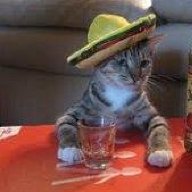 Jack of all trades, master of none
Supporting Member
Joined

Mar 22, 2020
Messages

798
Location
OK cb experts, I'm a cb noob, and I'm having a problem getting my antenna tuned.

Here's my setup. A Uniden 520xl with a 4 foot firefly mounted on the rear bumper, passenger side using a firewire 18 footer at full length.

I've double checked the firewire mounting and it's grounded, continuity checks OK as well. But when I check SWR, the best I can get is 3 on channel 1, 2.1 on channel 19, and 1 on channel 40. That's with the antenna as short as it can adjust.

If I make any changes in antenna length, all my SWR readings are in the red.

Am I seeing a weak ground issue? Or is it something else?