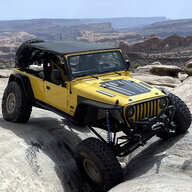 I miss the snow...
Ride of the Month Winner
Lifetime Supporting Member
Joined

Sep 3, 2020
Messages

4,507
Location
I soured on coiled airlines pretty quick because the lines had 1/4" inner ID…3/8" provides much more airflow.

I purchased the bluebird, Goodyear, and flexilla. The flexilla won by a wide margine bc it's less rigid and much more pliable. My flexilla was stolen when the rig was vandalized, and I specifically purchased another flexilla because it doesn't annoy me to use and seems plenty durable for my needs.
i bought a flexzilla too. bigger diameter so i need new connectors. but it was twice the price. half the length.
What are you guys running for OBA where the larger diameter makes a difference?