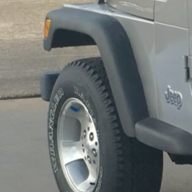 Joined

Nov 17, 2020
Messages

1,542
Location
The stock subs you can use an ohmmeter but it is 1.9 ohms per coil. Here is a picture from another thread. I believe the first post on this thread goes over it. What are you trying to accomplish here?

View attachment 398479
I guess I'm just trying to figure out what I am starting with and what I have to work with. I don't want to underdrive the amp and leave power out on the table. I don't want to overdrive it and overheat/cook the thing.
I just checked the speaker wire outputs of the factory amp and getting ~ 4,000ohms - almost open circuit, not connected to each other. That leads me to believe they are not wired in parallel. Looks to be a 2-channel amp driving 2ohms each based on that and your photo. Is that wrong?
Re: that photo - Jerry said you can't measure speaker (AC) ohms with a battery powered (DC) meter? Erroneously low reading?
Edit to add photo