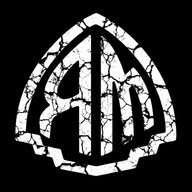 TJ Addict
Supporting Member
Joined

Nov 30, 2015
Messages

1,049
Location
Where are people getting sick?
We know most people get infected in their own home. A household member contracts the virus in the community and brings it into the house where sustained contact between household members leads to infection.
Commonality of outbreaks
The reason to highlight these different outbreaks is to show you the commonality of outbreaks of COVID-19. All these infection events were indoors, with people closely-spaced, with lots of talking, singing, or yelling. The main sources for infection are home, workplace, public transport, social gatherings, and restaurants. This accounts for 90% of all transmission events. In contrast, outbreaks spread from shopping appear to be responsible for a small percentage of traced infections.
Some of the biggest super-spreading events are:
Meat packing: In meat processing plants, densely packed workers must communicate to one another amidst the deafening drum of industrial machinery and a cold-room virus-preserving environment. There are now outbreaks in 115 facilities across 23 states, 5000+ workers infected, with 20 dead. (ref)
Weddings, funerals, birthdays: 10% of early spreading events
Business networking: Face-to-face business networking like the Biogen Conference in Boston in late February.
Full Source :
Please read this link to learn about the author and background to these posts. It seems many people are breathing some relief, and I'm not sure why. An epidemic curve has a relatively predictable upslope and once the peak is reached, the back slope can also be predicted. We have robust data from...

www.erinbromage.com