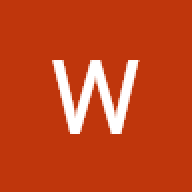 Joined

May 21, 2021
Messages

11
Location
All the parts for the cooling system overhaul have arrived and I want to make sure I've got this down and my thinking correct.

Is it okay to drain the radiator, pull the thermostat and then reinstall the housing, refill with distilled water and prestone flush, and then keep filling and draining until it's clear before I start the overhaul?

I've never done a cooling system and have been a little lost in the weeds with adding T's to the heater core hoses, reverse flushing the heater core, draining the block using the plug etc.

So I guess my question is if I can drain, pull the stat fill, add the flush chemical, drain, fill until the water is clean and then take the parts out and reinstall the new rad, water pump, stat, etc.

NOTE: I also know I'm likely overthinking this but the steps to all this with the flush and then taking the parts out and reinstalling I'm going through a mental checklist putting the steps together without having any experience on a cooling system yet. No doubt it'll make more sense when I start doing it.