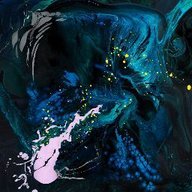 Joined

Mar 31, 2020
Messages

72
Location
Hey Guys,
I tried using a thicker viscosity oil but the leak continued. In my country Austria a oil leak is a no go and I won't get my TÜV. Without my TÜV I am not allowed to drive the Jeep.
I have an original service manual from Jeep an it states:
*Remove the transmission inspection cover
*Remove the oil pan
*Remove the rear main bearing cap
and so on...
Now the reinstalling Part and the confusing part:
* install the seal
*Install the bearing cap
*Install the bolts for the bearing cap
*Install the oil pan
*install the
flywheel or converter drive plate WTF

The service manual never stated that I should take the flywheel off...

To take the flywheel off isn't it necessary to take out the whole transmission?


Thats kinda defeating the whole easy concept of the two peace rear main seal...


Is that true or is there another way


Best regards Lennart