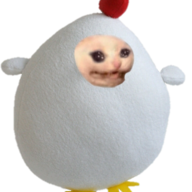 Joined

Sep 1, 2023
Messages

5
Location
New here, wasn't able to find what I was looking for, hope I don't come across as an idiot.
I'll get the the fire after in a minute.
I'll start from the beginning.
I have a 98 TJ Sahara, 4.0, stickshift.
The key would come out when running and you could start it with anything that fit in the hole, and it only had the off, run, and start positions.
So I got a new cylinder and it didn't fix the issue, so I got a new switch and actuator.
Figured I might as well put all new crap in it. I got almost completely done but when I plugged the ignition switch into the harness after a few seconds the horn went off and smoke started pouring out the the dash and harness in rivers.
Now I know I forgot to disconnect the battery but I've never seen or even heard of this before.
The Jeep ran and drove great, anybody have a clue what might have caused the issue?
One more peace of info, when I got the Jeep last October it had this odd anti theft gizmo that required inserting a chip like fob into a slot on the dash to start it. I removed this as it only worked 1/8 times tried.
That's the random wires/taps you see in the one pic