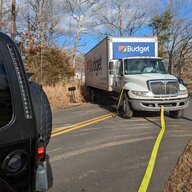 Joined

Mar 28, 2020
Messages

306
Location
No, it was from O'Reillys. Does it really make that much difference?
People lose their minds for OEM only parts on this board. Sensors especially. Given how cheap the part is to begin with, it's worth a shot, but I wouldn't hold my breath. The song of "OEM only or it's trash" has been sung to death. It has some merit in some cases and I'm sure Mopar parts have a lower failure rate and better quality in many/most cases, but it's not like 90% of the el cheapo brand stuff doesn't work or breaks right out of the box like many people on here make it sound.
Just another case of some people preaching it, minions repeating it, and *POOF* internet "fact" is born.