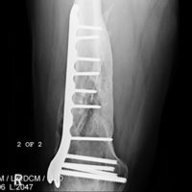 Over Analyzer Extraordinaire...............
Staff Member
Supporting Member
Joined

Dec 12, 2015
Messages

22,714
Location
I was curious of inflation adjusted dollars, plugging in 1969 as an arbitrary date (basically me if I was mid 50s) - that's $7,263.05 today.
You're off by about 10 years, I'm not quite that old. I bought my first truck in 1975 for $400 and it was a 1954 Dodge 1/2 ton p/u. Heck I bought a 1967 Chevelle SS for $600 in 1977 but that was because it wasn't running. But I guess if we used inflation a non-running rig might be $2-3K now?
It definitely is, there's also a huge unknown of the aftermarket when the batteries are done and need to be recycled last I have looked.
Yes from my understanding the disposal is a issue or can be and the article I'd linked earlier was talking about the increase in needed mines to gather the needed minerals now to make the current batteries. And IMO I don't see that as being green. So what is the point if we're trading off one problem for another.