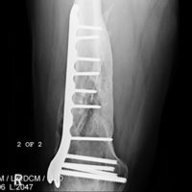 Over Analyzer Extraordinaire...............
Staff Member
Supporting Member
Joined

Dec 12, 2015
Messages

20,194
Location
Rant Warning.....

Too many OEMs end up getting sued for any programming mistake, even if the EPA makes the mistake, when they are being forced to neuter diesels. Obviously VW was tricking the EPA to make a better more reliable and efficient product, but I think Dodge had to spend a bunch of money on nonsense with the ecodiesel and I don't think it's clear that there was even a mistake made. The EPA tunes are simply horrible and it's just putting their thumbs on the scale because they can go after a minority of voters and the testing isn't even real world.

Gas in so many ways is a much worse fuel, yet they're so inefficient and have a crappy torque curve that the EPA is fine with them. Gas releases more VOC sitting in tanks not being used than diesels create in their ENTIRE consumption. And gas releases more VOCs from emissions than diesels. Diesels are so efficient that the EPA has forced them to be so detuned that the new designs lowered the compression ratios to further detune engines (I might be wrong about this, but I heard it from someone at Cummins unofficially, I wonder if it actually has something to do with all of the boost pressure), because too much efficiency will create NOx. All while emitting less carbon for the work they're doing. Even EPA MPG estimates are high for gas engines and low on diesel engines. They aren't a savior by any means but they're a tool we aren't allowed to use in the US and when I was looking at air quality data, it's kinda hard to figure out how these regulations are based, if it's not based on political science. And the basic fuel requires less processing (until it was regulated to process out sulfur) and issues about containment than gasoline.

The other crazy fact is that with mandated emissions equipment you get increased risk of fires and I believe there was some research (you can find a study to say anything so take it with somewhat of grain of salt) suggesting a single fire would be a net negative of all the emissions and yet combines and tractors and equipment will burn occasionally because of emissions equipment. That's a lot of diesel, tires, plastic, etc that's burning, not including the field that just caught on fire, because that flammable dust has to go somewhere and the EPA added a burner to the exhaust. Otherwise diesel is a combustible and not flammable so they have less fire hazards, until they are on fire.
Don't even get me started on the EPA and diesels. I had a 2008 Ram and that early EPA required emissions BS was a flippin JOKE. And what they've done to the aftermarket tuners and businesses is wrong in more than one way.
IMO consumers should be suing the EPA for the damages to those early emission vehicles.