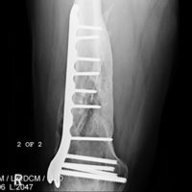 Over Analyzer Extraordinaire...............
Staff Member
Supporting Member
Joined

Dec 12, 2015
Messages

28,426
Location
Howdy all,
So I talked about this a little in my build thread and am still looking for options for coating my block hugger headers and the Y pipe. Now before anyone asks I do NOT have a 4.0 I-6 or 2.5 I-4 engine in my TJ. With the amount of folks who are dropping some type of V-8 into their TJ's I figured this would be a good discussion to have. I had a Dodge magnum V-8 5.2 in my Jeep and due to heat it melted plastic parts in the engine compartment. So I added louvers to my hood and was always looking for other under hood cooling ideas.
Just found this stuff and had never heard of them before. Good for the DIY people but am skeptical about how well it would work.
Closest ceramic place to me.
Call Performance Coatings Inc. at 253-735-1919 or visit 60 37th St. NE, Auburn, WA 98002-1766.
www.performancecoatings.com
And then of course there is paint like from VHT or Eastwood
Stand the heat with our very high temperature automotive paint for exterior and interior application.
www.vhtpaint.com
Provide your car with the good-looking protection it needs by coating headers and pipes with high-temp exhaust paint from Eastwood that's made in the USA.
www.eastwood.com
Purchase POR-15 High Temp heat-resistant paint online now! This coating can withstand extreme temperatures up to 1200°F and will resist cracking/chipping.
www.por15.com
While it may not be a issue for stock engine TJ's I KNOW it can be a issue for those of use with swapped in V-8's.
Here is just one example of what I am talking about. So because of things like this I am looking to try to coat my headers and Y pipe somehow to try and lower the heat in the engine compartment.
What has others done? And no I do not want to use header wrap on my headers or exhaust since that holds in the moisture and can lead to rusted out headers or exhaust.