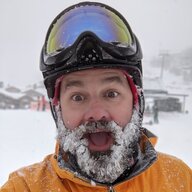 Joined

Jan 23, 2023
Messages

28
Location
Hey guys, I've read a bunch of write-ups regarding the heater core replacement and I am well aware of the PITA awaiting me. I've been driving around all summer with the top and doors off, and didn't really notice any fumes and smells until I just put the top back on. There's no antifreeze leaking in the cab, yet. I'm guessing that replacing the heater core will fix the antifreeze smell, but what about the exhaust fumes? If there's a leak in the exhaust system, where would the fumes be getting inside? I'd like to drive it this winter, but as of now, I have to drive with all the windows down because the fumes are giving me a headache.

Also, since I'm tearing out the heater core, should I just go ahead and replace the evaporator too?

Thanks for any help/advice on all or some of the issues.