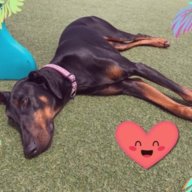 If at first you don't succeed, skydiving isn't 4 U
Supporting Member
First time Wrangler owner!
2001 Sport 5 speed manual
I-6 4.0 144,000 miles
What I believe to be about a 4" suspension lift. ( I measured the springs compared to stock, which I learned on these forums!)
Currently 35x12.5x15 Cooper Discoverer STT Pro tires (Looking to sell them and replace with 33x10.5x15 BGGoodrich All Terrain T/A KO2's)
Was Kentucky vehicle, but saw 2 winters in MI from PO. Will be garage stored and purchased for warm weather fun.
Once we are back into the warm weather around here, Interior detailing is a must, as it is currently quite filthy. Will work on frame rust removal and prevention, as well as body touch up/paint and detailing. Looks like this thing has not seen a coat of wax in years.
Plan on adding side steps, as the step in currently is around 35" or so. want to replace headlights with LED's as well as tailgate hinge replacement.
Lots to do, a lot I want to do, my wallet is already crying. Had rear axle seals replaced, as passenger side was leaking. Front pinion seal replaced and ignition cylinder.
I have learned so much already, greatly in part to these forums! I was able to fix the KC lights, bypass the clutch safety and learned what fuse to remove when the doors are taken off! The PO had zero interior lighting, now all are fully functioning with LED replacements!
Happy to have joined the club, and looking forward to some warm weather fun! Now if there were only some cool southeast Michigan trails.........
Thanks for reading,
Mike