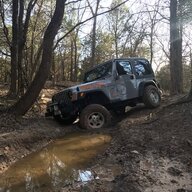 Joined

Feb 26, 2020
Messages

892
Location
The whistle is coming from the throttle body or how it mounts to the intake. Routing the intake into the cowl will dramatically amplify any intake noises you are hearing. You'll get some new ones too.

Wait, are you talking about a K&N panel filter or the entire tube with conical filter? Maybe you said already, sorry. Drinking, grilling dinner, drinking, and typing all at the same time. And drinking.
Full intake tube, "divider" and cone, at least the PO wasn't a cheapskate, just un-informed.
yeah it got better when I took off the throttle body spacer. Not the end of the world just means I go 75 instead of 70