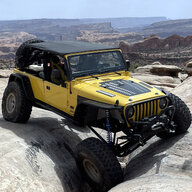 I miss the snow...
Supporting Member
Joined

Sep 3, 2020
Messages

1,391
Location
Your shifter isn't adjusted properly to be able to pull it completely into 4Lo, that's why it's slipping out. Body lifts and tcase drops can both affect that. Adjust the linkage by loosening this bolt, circled in red, adjusting the rod so it can pull the tcase all the way into 4Lo, then tighten the snot out of that bolt so it can't slip out of that adjustment.

View attachment 258081
...and find a new shop. Dealing with that shifter during a lift is Jeep 101.