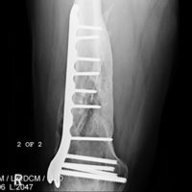 Over Analyzer Extraordinaire...............
Staff Member
Supporting Member
Joined

Dec 12, 2015
Messages

32,758
Location
Polar Night has begun above the Arctic Circle. The sun officially sets at 1:48 p.m. local time today- Saturday, November 18th, 2023 in Utqiagvik, Alaska formerly known as Barrow starting its 65-day hiatus from the sun. It won't peek above the horizon again until January 23, 2024. For 65 days the town of about 5,000 people begins its 65-day period of darkness, known as polar night. Home to the Barrow Environmental Observatory, researchers come to Utqiaġvik to study the Arctic. The people of Utqiaġvik aren't in complete darkness for 65 days. Civil twilight happens for several hours during the period of polar night providing enough light to see during what would generally be daytime hours. The northern third of Alaska lies above the Arctic Circle, the ring of latitude that encircles the frigid Arctic polar region. Utqiaġvik is 500 miles northwest, about four-hours flight time from Fairbanks, located just north of the Arctic Circle. Utqiagvik is not the only Alaskan town to experience polar nights the residents of Kaktovik, Point Hope and Anaktuvuk Pass will also be without the sun. Their final sunsets happen between late November and early December.
Image- University of Alaska Fairbanks.