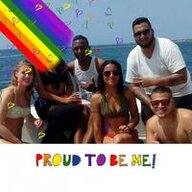 Joined

Feb 11, 2021
Messages

9
Location
Hello everyone, I hope you are all having a great day.
I bought a 2005 TJ last year and found another TJ with a hard top at a junk yard.
Bought the hard top and had it installed, there were no latches so it was bolted down in the front. For some reason it does not seem to want to sit flush with the windshield frame. It has gaps at the front top corners (where it meets the doors) and makes a lot of wind noise when driving against the wind and it also leaks when it rains. I do not see it dripping in but always find puddles on the rubber mats after it rains.
I have read in other posts that people have recommended to try tilting the windshield forward or backwards to fix this issue. I was wondering if there should be some kind of rubber seal also sandwiched in between them or not. It seems to rattle a lot when going over bumpy or washboard roads.
Thank for your input.