Joined

Aug 19, 2019
Messages

368
Location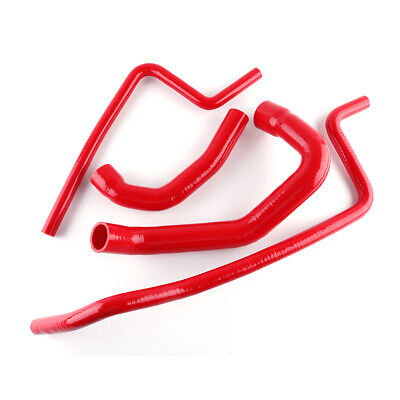 Product range straight silicone hose, silicone coupler, hump, reducer, 45/90/135/180 elbow hose, elbow reducer hose, radiator silicone hose, silicone heater hose, intercooler hose, Air intake inlet induction hose, main water hose, oil cooler silicone kits, etc.
I need to replace my old hoses and wanted to know if anyone has used these cheap ebay Silicone hose replacement kit? Are they stronger or better than stock OEM? It's seems my hose are leaking small droplets from the radiator due to hose fitment issues and I know the leak is coming from lower radiator hose connection. I think the hoses are not sealing properly due to smaller OEM clamps. I have an aftermarket aluminum Champion radiator so I know maybe the clamps needs to be wider since radiator neck dimension are different from stock.
I'm going to do a radiator flush and install new Silicone hose and hose clamps and hoping this will resolve my little leak. I will clean thoroughly the radiator neck and engine block necks to get the best seal.
What do you guys think about these after market products?
If not these chinese silicone hoses, has anyone used silicone hoses and we're happy with the aftermarket product.. Please give brand name of product you used.
Last edited: