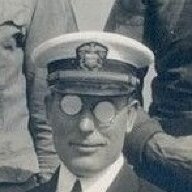 Backwoods Amateur
Supporting Member
Joined

Oct 29, 2015
Messages

6,424
Location
We spend a fair amount of time out in the backwoods in the TJ, and a problem we always face is keeping our Junk organized. No matter what we're trying to grab, it seems to always be at the bottom of the pile in the back. That's especially true if it's one of our longer road trips.
I may have come up with a solution. Hope so, I'm about 400 bucks into it so far. Anyway, here ya go. Organization for the organizationally challenged.
First, how to de-pile the pile? A shelf!
This is a Guide Gear ATV rack. Half of a two piece set. Fits perfectly in the back, and still allows the soft top to fold down. The welds are sketchy, but sufficient and the paint is shyte. It'll work fine though.
That divides the rear into an upper and lower section without a lot of weight. Two appropriately sized tubs will fit just fine underneath and the shelf provides some security.
Next up is how to hang a gas can and water can back there. Enter the Motobilt NATO gas can holder.
These things are hell for stout. The welds are short arc'd and works of art. It holds a gas can tightly in place, and works with the steel Wavian cans and the plastic Sceptre cans. Lots of holes for mounting in different positions too!
A set of quick fists on each side for the shovel and axe, and a double rifle mount across the front and all the bases are covered.
More as the rest of the parts get here and assembly starts.