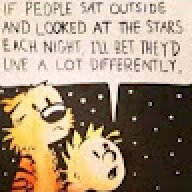 Joined

Oct 9, 2021
Messages

2
Location
So this is more of a winter/cold weather issue. And it's very odd.

I have a 98 TJ Sport with numerous electrical issues (fuses blowing constantly) but this is more about the headlights not turning on until the engine warms up when it's below freezing. Not a big deal right now, getting into summer, but it'll be an issue again next winter.

All the other lights will work — turn signals, brakes, parking lights — but when it's really cold out the headlights won't turn on until the engine gets up to temp. Not a huge deal, it's a 5 minute wait most nights, but I feel like there will come a day (night) when it's really cold and I'll have to drive home from work w/out headlights, hazard lights blinking. So I'm trying to fix it.

Is there a relay somewhere that needs to be replaced? Any thoughts or suggestions are much appreciated.