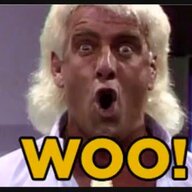 Domari Nolo
Supporting Member
Joined

Feb 3, 2019
Messages

6,517
Location
Just saying hi to you all! Hope your lives are good! I moved my family to the Midwest and we thriving! So much so, I wish I did this many years back!
As for the krew. Ya'll can bless my heart. I wish you the best. Those that need to see this have me blocked. That's ok. IDGAF.
You gotta block a rando on the net that bothers you so much, yeah you can't handle real life! Hell I've seen sixth graders show more maturity than you.
Ok back on track! People here don't care about your mask, your V status and won't be controlled. So do your thing and hi, love you as an American. If you have our back. Otherwise. Go fuck yourself.