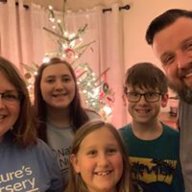 New Member
Supporting Member
I'm glad to be a new part to this community and the jeep community all together but my Jeep is giving me a huge headache. Any help would be greatly appreciated.
I have a 97 TJ 4.0 5 speed manual. 197,000 miles.
In the last 5 months I have replaced.
Both O2 sensors
Crank sensor
Cam sensor
Throttle position sensor
ECM
Battery
Plugs, wires, cap, rotor and coil.
Exhaust from head back.
It's in the shop now because it cranks but won't start. No spark. The ECM will not communicate with the OBD2. I'm lost and
could use any kind of advice.
Thank you.
Mike.
Last edited: