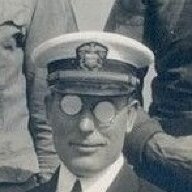 Backwoods Amateur
Supporting Member
TJ SE's and the 2.5 liter engine

There's a lot of discussion around the Jeep 2.5 liter engine and how to increase horse power and torque.

The short answer is, you can't. No one likes that answer, but it's the truth. The 2.5 is what it is. There are a lot of reasons to purchase an SE. Lighter weight, lower purchase price, successfully burns anything that looks and smells like regular pump gas, simpler and slightly less expensive to maintain are among of them. Oh, and they last bloody forever!

The common modifications that are attempted to gain performance are:
4.0 Throttle body
Throttle body spacer
Cold air induction
High flow air filters
IAC sensor relocation
Ford yellow top, 4 hole injectors
Headers
Cat back exhaust system
Power chips
Electric fans

Some of the less common modifications are:
Roller rockers
High performance cams
Ported and polished heads
Stroker kits
Turbocharging
Wet shot nitrous injection

Let's start with the common modifications first.

Intake modifications:
The TJ SE intake system is designed, and comes from the factory, to flow more air than the 2.5 liter engine needs to produce maximum HP and torque at wide open throttle and maximum load. True fact. There are no meaningful restrictions to air flow. The engineers did a good job of designing the intake system from the start. The only way to get additional air and fuel into the combustion chambers is to put a cam with higher lift and / or longer duration in, bigger intake valves, some form of forced air induction or a wet shot nitrous system on the engine.

Putting a 4.0 throttle body on will give me an extra 10 HP, right? Nope, sorry. Even with port matching the TB to the intake manifold, all you are gaining is the potential to flow more air. The 2.5 is really only an exotic air pump. The head will only flow so much air, and that amount is the air required to fill the combustion chambers at bottom dead center. That is especially true at lower RPMs, where our TJ SE's normally operate on the trail.

Putting a throttle body spacer in has got to improve performance, right? Nope, with the port injection there are no gains to be had with increasing plenum volume with a throttle body spacer. This is especially true of the magic throttle body spacers that promise miracle gains from swirling the intake air. That trick is a left over from the days of carburetors, and even then it wasn't effective. The length of the intake runners and the plenum volume needs to be matched to the engine's displacement, HP and torque bands. The Jeep engineers did that already. No gain to be had there.

Cold air induction has got to give me something, right? After all, cold air is denser than warm air! This is a true statement, as far as it goes. BUT, the difference in air temperature and air density going into the engine with a cold air induction system compared to the stock system is minimal at best. I have never seen or heard of a temperature difference greater than about 10 to 15 degrees F between a cold air system and the stock system. Most of the time the temperature difference is lower than that. The engine realistically doesn't see a difference and any power gains are unnoticeable.

High flow air filters will get more air into my engine, right? Sorry, the stock paper element and air box flow as much air as the engine needs. It also does a much better job of filtering the intake air than any of the aftermarket air filters. It's cheaper as well, and readily available.

So, how about relocating my IAC sensor to the air box? Again, this is only going to show a difference of a few degrees in temperature between the relocated position and the stock position. Once the engine reaches operating temperature and the ECM goes into closed loop mode, the O2 sensor takes over anyway as the ECM controls the air fuel mixture at 14.something to 1. No gains to be had there.

High flow four hole fuel injectors are the clear ticket, right? More fuel = more power! Not going to happen, sorry. Once the engine warms up and the ECM goes into closed loop operation, the amount of fuel injected is based off of the signal from the O2 sensor. The ECM will maintain that roughly 14/1 ratio no matter how much the injectors will potentially flow.

Now about the exhaust system:
Headers will give me more power! Uh, no. The TJ SE exhaust system is not restrictive. It will easily flow all of the exhaust gasses that the 2.5 will generate. The only thing you will gain is noise. And probably exhaust leaks from gasket miss-matches and failures. Headers will also put more heat into your engine compartment. The chances of the tube diameter and tube length matching the power band are also probably lower than the stock cast header.

Cat back exhaust systems are the cat's meow for performance gains. Not really. The Jeep engineers designed the exhaust system to flow the right amount of exhaust and generate the correct amount of back pressure for the 2.5. You can over scavenge the cylinders and kill performance and gas mileage with an ill designed exhaust system.

What about an electric fan? Let's get rid of all that parasitic drag! All the new cars have them. There are reasons to have an electric fan, but for the most part, no. It takes X amount of energy to move Y amount of air through the radiator to keep the 2.5 engine properly cooled. The stock fan does a good job of that, and doesn't generate a ton of parasitic loss at normal speeds. That's what the fan viscous coupling does. There's just not enough gain there to make it worthwhile.

A power chip will rock my 2.5! Nope, not really. You're already getting optimal air flow and the correct fuel mixture. Any gains from additional spark advance are minimal at best and will restrict the octane requirements for the 2.5.

Now we're getting into the more old school hot rodding tricks for generating more power out of the 2.5. Forced air induction, displacement changes, compression ratio increases, that sort of things. These will increase power, but the cost goes through the roof quickly.

Let's step back a moment and talk about what generates power. Power comes from burning a specific amount of gasoline and air at a specific ratio. We are starting out with 2.5 liters of displacement. That's not a lot of air / fuel being burned in the grand scheme of things, and it will only generate so much power. Let me repeat that. You can only burn a certain amount of the proper air / fuel mixture in the 2.5. That's all the power available out of the engine.

We can increase the amount of power generated by increasing the compression ratio and by extension the efficiency of the engine. Doing so increases the octane rating required to prevent detonation and the destruction of the engine. One of the bonuses of the 2.5 is that it will happily burn anything that looks and smells like gasoline. So we may not want to go there.

Another way to increase efficiency is to eliminate as much parasitic drag in the engine as we can. We can try to make as much power go to the transmission as possible. One of the ways to do that is with roller cams and roller rockers. With a four banger, that is a loosing proposition because there really isn't enough parasitic loss there to justify the expense. A full roller valve train would be expensive and result in an almost unnoticeable gain.

We can balance and blueprint the engine, so that it operates closer to it's theoretical efficiency. Again, that's a lot of expense for not a lot of gain. I estimate that you are only going to gain 15 - 20 HP at the top end with both a roller valve train and a balanced and blueprinted engine. And you'll only see that gain in the higher RPM ranges.

What about camming the engine? There's the possibility of gaining a little here, but we want a nice, flat HP and torque curve for the way we end up using the 2.5. Going with a lot of duration and overlap on the cam generates HP, but the power curve move up in the RPM range. Not what we are looking for. What about higher lift on the cam? We can get some gains there, and it can be done with rocker arms of a higher ratio. The longest rocker arms that will fit under the valve cover are approximately 1.6 to 1. We also have to be careful to not drive a valve into a piston doing this. Especially if you rev it and float a valve.

How about a stroker engine? That increases the amount of fuel / air mixture being burned and generates more power! Yup, it sure does. I've seen 2.5 stoker engines go for $3000 and up. That puts you in the same HP and torque range as a stock 4.0.!That's a lot of money to turn an SE into a stock Sport or X. If you can pick up an SE for $7000 and add in $3000 for a stroker, you're not far off from a decent Sport or X. Plus you still have the AX5 to deal with in the SE. It does solve the riddle of how to burn more fuel / air.

There's always head modifications as well. These work best in conjunction with a high lift and long duration cam. It will get more fuel / air mixture into the combustion chamber, but you'll only see the increase at higher RPM's. You can do things like bigger valves, CC'ing the heads so that all four combustion chambers are as close to the same size as possible, polishing the combustion chambers, raising the intake ports and port matching, contouring the intake valve bowl, lots of tricks to tried there. My take is that there just isn't enough displacement in the 2.5 to really make any of this worthwhile at the lower RPM ranges.

Forced air induction. Now this works. More fuel / air into the engine = more power. My preference would be something like a roots type positive displacement blower. It would generate power from idle to wherever you lifted the throttle. With supercharging and turbocharging the 2.5, you are faced with replacing the ECM with something that would control spark and fuel management. It's out there and available, but man is it expensive and hard to find. Plus you need to program these controllers from scratch to match your engine parameters. It's a good way to end up buying another 2.5. Good thing 2.5's are cheap!

Wet shot nitrous injection. This technology has been around since WWII, but it has nothing to recommend it to an SE owner. Just don't.

Repeat this as many times as it takes to sink in. You CAN NOT get more power out of these 2.5 liter 4 bangers unless you want to spend some serious coin.

All of the bolt on mods are a complete waste of money, most of them offering no performance gain at all, only an empty wallet (i.e. intakes, headers, etc.).

The ONLY real way to improve these 4 bangers in terms of power output would be to dump $3000 plus into a stroker engine, or dump $5000 plus into a supercharger system and custom standalone engine management system.

When you start putting that in perspective, you're better off selling your SE and getting a clean 4.0 model Wrangler. Either that, or if you really don't want to sell it, invest in a V8 swap and call it a day.

I see it asked all the time, "How do I get more power out of my 4 cylinder?", and the way to answer that is with this simple question: "Are you prepared to spend $3000 or more?"

And we know the answer to that question, so it's almost senseless to even ask.

OK, now let's talk about what you can do to increase the performance of your 2.5 powered TJ SE...

Keep the weight down. The 2.5 is perfectly happy pushing a 3,300 – 3,500 pound TJ around, especially on 31" tires. Around town, off road, on the Highway. Keep it Light for true Jeeping bliss!

Tires, Tires, Tires. Keep your tires to 31", 32" or 33" tires. This effects the lift you require, the weight of the rotating mass involved and keeps you in the range of available gearing for the Dana 35 / 30 that comes with your 2.5.

Gears. You will end up changing gears out for one of two ratios. 4.88 or 5.13. That may sound pretty extreme, but those are the gear ratios that normally work the best with the 2.5 SE. Remember that the 2.5 is happy at 3,000 RPM.

The 2.5 SE is a good little Jeep that can be purchased economically in good condition. Use it within it's performance parameters and you'll be very happy with it!
Last edited: