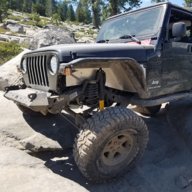 Joined

Jan 30, 2017
Messages

416
So I wanted a way to quickly air up my tires, and did not want the expense of a high quality on board air compressor, as I don't plan on air lockers, don't want the extra electrical wiring, mounts, etc. Co2 gave me exactly what I was looking for, and no need to buy the expensive name brand system, as you can order all components needed off Amazon. Here is my parts list:
New 10lb aluminum co2 tank with gas 20 valve installed-$99 shipped
Poly perf gentec 227c fixed 150 psi co2 regulator-$45
Flexzilla 25 ft hose-$25
Quick connect fitting set-$15 (so many to choose from) these are in the pictures but I have already installed them on the regulator and hose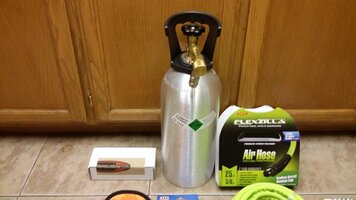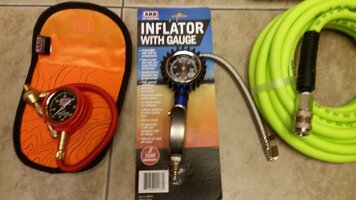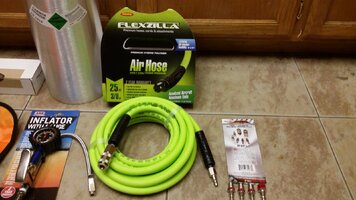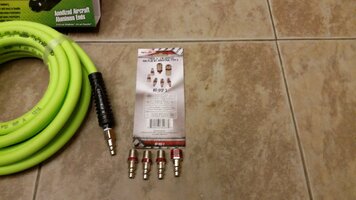 ARB inflator $22
ARB deflator $42
So that adds up to $248, but I didn't count the inflator/deflator as I needed those anyways as my current ones sucked. Cost $26 at a local fire supply to fill it. Supposedly will air up 16-20 35" tires from 12 psi to 28 psi on one fill. And it's portable. Not sure if I should have posted this in the how to section instead?