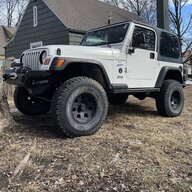 Joined

Mar 15, 2020
Messages

229
Location
Just clean the bedliner really well. Sound deadener should provide some heat insulation. If you find its not enough. I put a layer of heat shield over the sound deadener. It blocks 97% of radiant heat.

www.carinsulation.com

Its cheap and goes down in large sections. So its quick and easy. You can just cover the tunnel and cargo area if you want too.
Thx again, on this stuff, did you do car insu first, then the Noico on top? Or other way around?