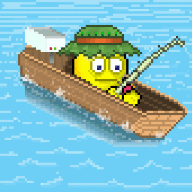 Joined

Aug 22, 2018
Messages

3,498
Location
With prices like these available at the auctions, I wont buy from a dealer or used locally because anything that has "jeep" on it must be made of gold here in Utah. I am able to do the work, I picked up an 05 lj for 5200 which lj needs a fender and hood, an a 15 JK for 13800, the JK needed an idler pulley and get the radio reprogrammed for the vin.
There are deals to be had, just google salvage vehicles and you will find a plethora of options to buy. if you do decide to go this route, there is an agencey fee for the website, an auction fee, document fee, and shipping if you are getting it from across the country. Most of the time the pics are not the best either, its a gamble that some may not choose to take. I think that is a great option for creating a builder, not for daily driver for the average person. Tim
Below is a list of vehicles that may be of interest to you.
2007 Jeep Wrangler
Location:
Tennessee
Deadline:
2020-01-01 00:00:00 CST
Current Bid:
USD 0.00
2016 Jeep Wrangler
Location:
New Jersey
Deadline:
2020-01-01 00:00:00 CST
Current Bid:
USD 400.00
2000 Jeep Wrangler
Location:
Ohio
Deadline:
2018-11-20 07:00:00 CST
Current Bid:
USD 525.00
2004 Jeep Wrangler
Location:
Arizona
Deadline:
2018-11-19 11:45:00 CST
Current Bid:
USD 1,100.00
2000 Jeep Wrangler
Location:
Florida
Deadline:
2018-11-18 00:00:00 CST
Current Bid:
USD 0.00
2000 Jeep Wrangler
Location:
Texas
Deadline:
2018-11-20 08:00:00 CST
Current Bid:
USD 25.00
2017 Jeep Wrangler
Location:
Pennsylvania
Deadline:
2018-11-20 08:00:00 CST
Current Bid:
USD 25.00
2014 Jeep Wrangler
Location:
Colorado
Deadline:
2020-01-01 00:00:00 CST
Current Bid:
USD 8,700.00
1998 Jeep Wrangler
Location:
Indiana
Deadline:
2018-12-09 07:26:18 CST
Current Bid:
USD 5,900.00
2018 Jeep Wrangler
Location:
South Carolina
Deadline:
2018-11-20 07:00:00 CST
Current Bid:
USD 100.00