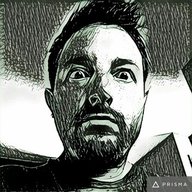 Joined

Aug 12, 2019
Messages

8
Location
Hey all!! I'm new to the Jeep world by accident, not sure why I never really got into them because my dad had a few CJ's when I was a kid. I always had trucks but then of all things I ended up with an $800 73' DJ-5. I'm pretty good with electronics since I collect older arcade games and have always been into phones and computers.
The DJ came into my life and I was addicted to learning how to change and fix things on it even though it ran when I got it. I'm ashamed to say I changed oil for the first time at the age of like 40!!
I have a list of things I did to that one but I'll spare you since this is the TJ forum after all.
So now I've ended up with a 2002 Wrangler X and have been adding parts to it almost daily.... Running out of money though!!
Happy to be here and look forward to reading and sharing as much as possible!!