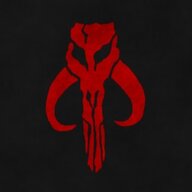 Joined

Jan 15, 2019
Messages

760
Location
I had run the VIN and it is a Rubicon. He was just talking out his butt at that point and I let it go, not my first time trying to deal with them. I'd like to buy local, they just make it really difficult.
I searched for months and got the same lines from dealers too. One guy straight up told me that he knew it was overpriced but he also knew someone would likely pay it, or close enough to asking price, and so they knew they could get away with it.
Obviously I don't know what a lot of the ones I looked at ended up selling for but it didn't matter how high they listed them. They all sold in under 30 days.