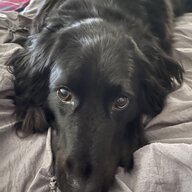 TJ Expert
Supporting Member
Joined

May 5, 2019
Messages

4,173
Location
As others have suggested, you are barking up the wrong tree here. If you want a 4.0 with a choppy cam, you're going to need to build the motor and get it tuned. Slapping an off the shelf cam in it with factory compression and no tune will result in terrible driveability and almost certain check engine lights. Plus anything off the shelf with enough duration and overlap to sound mean will probably have too much lift for stock valve springs. Also, what year do you have? Newer style cams have a very limited aftermarket selection. You could convert to an older style cam, but that's just another thing. All of this for sound from an engine that won't perform as good as it sounds. That's ricer.

I suggest you take your time, build a [stroker] motor on a stand slowly over time spec'd out the way you want including cam. Then plan on having it tuned. It still won't sound like a v8 and that's fine, but know that going in to it. Some of the best sounding engines are I6's. I've owned and played with many. Nothing sounds like a v8 though.

My Jeep I6 based stroker with a healthy cam and just shy of 9.8:1 compression:
That does sound sweet.